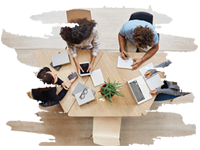 Foundation
The company was founded & scripted by a group of highly visionary people and the journey was set in motion back in April 2017 with a very small team working in the highly competitive market of IT Industry. But today, in a very short timeframe, we are an inspiration with more than 200 passionate team members holding multiple offices in the most competing cities Islamabad and Rawalpindi.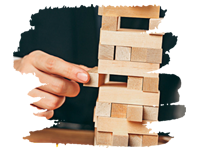 Vision & Mission
Our vision since 2017, is "to provide quality employment & inspirational leadership". We believe that "there should be a right person for the right job". We are committed to provide quality lifestyle to people through character building and empowering the emotional and love quotient of humans that carry the intelligence and cognitive abilities.
To be the world's largest Mobile Apps & Game Developers.
To deliver high-quality, innovative, useful and fun-oriented products.
To provide inspirational leaders to society through dynamic HR policies.
To play a major role in Pakistan's GDP through foreign remittances.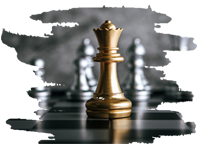 We're The Knights
Why we call ourselves "THE KNIGHTS"?
We are creating an environment not just a place where incredibly talented individuals are polished with highly promising skills & empowered with a vision of becoming future leaders in the IT industry. In order to foster that greatness, we consider ourselves devoted as a "knight", and in a state of battle with unemployment crisis of primed youngsters.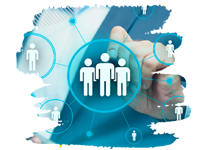 Departments
The Knights mainly operates in the challenging but promising & exponentially growing fields of the IT industry. The major departments of the company are as follows:
Apps & Games Development
UI/UX Designing
2D/3D Game Art & Designing
IT Industry Research & Development
Quality Assurance
Content Creation